Click on any thumbnail below to see a larger version of the picture
"Street Chess Players Three"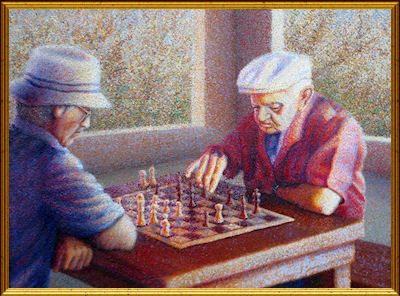 In Street Chess Players Three (above), the two players are from sketches and photos in Hawaii. They originally had aloha shirts. The background setting is from the U.S. Chess Championship in 1984, held at the Student Union Building of the University of California at Berkeley.
This is more of a classic scene with just two players, but the man in the red shirt is the main subject.
Click on the pictures below to see the large size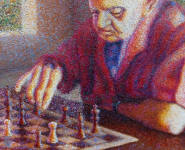 Most of the painting was done first wet-in-wet. Then layers of colors were added on top.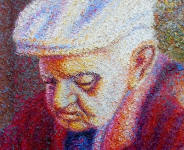 Below - These are the present photos of Street Chess Players Three.
Below - high resolution final Below - low resolution final